Post Quantum Cryptography: Challenges, Opportunities and Beyond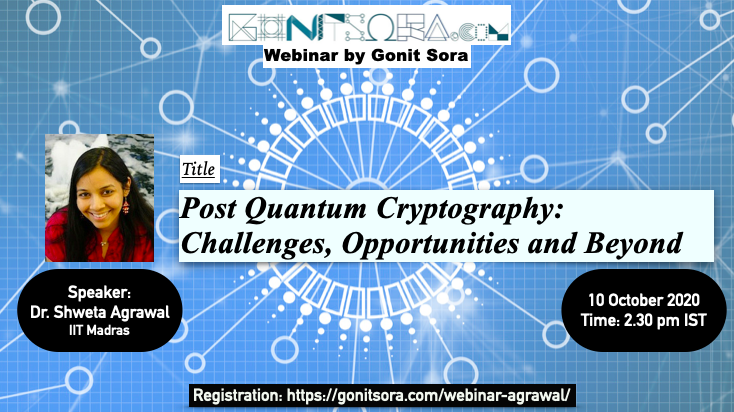 Dr. Shweta Agrawal of IIT Madras gave a talk on post quantum cryptography in a webinar organized by Gonit Sora.
The full video of the talk is available in our YouTube channel as well as below.
To register for the upcoming events, please submit the form at this link. (Meeting links are sent 1-2 days before the event.)
A list of all past and future webinars are available at this link.