Entwined: Symmetry and Groups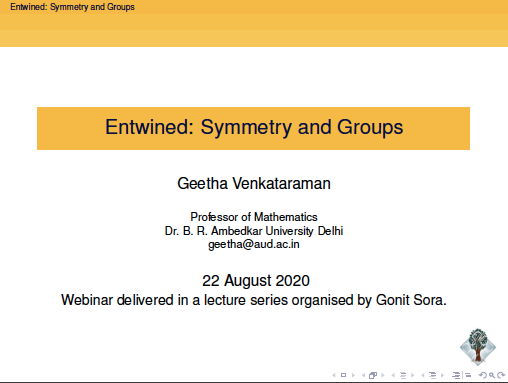 Gonit Sora organized a webinar on group theory, which was delivered by Prof. Geetha Venkataraman (Ambedkar University Delhi). Her slides are available for download here.
The full video of the talk is available in our YouTube channel as well as below.
To register for the upcoming events, please submit the form at this link.
A list of all past and future webinars are available at this link.