Pi: The King of Constants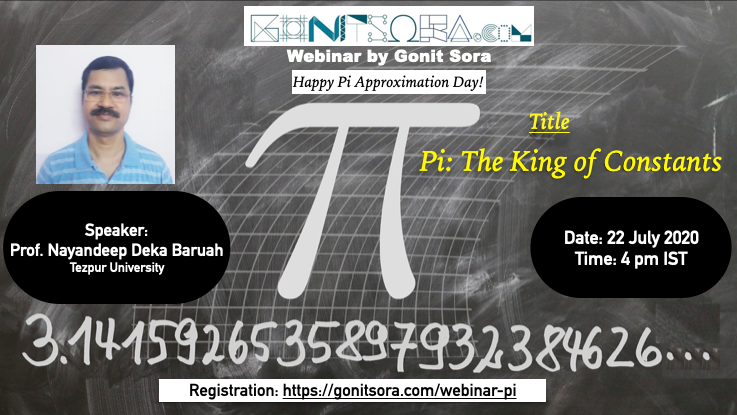 Gonit Sora organized a webinar on Pi Approximation Day (22 July 2020), which was delivered by Prof. Nayandeep Deka Baruah (Tezpur University).
The full video of the talk is available in our YouTube channel as well as below.
For a list of all our past and upcoming webinars, please visit this page.